As the most of you probably know I have a thing with film music. In the digital age I still prefer my music on those shiny little discs called CDs. After picking it up, I rip them to music files and put them in a box. Â But it always nice to have a 'hard' backup on CDs. The four CDs below are my latest addiditons.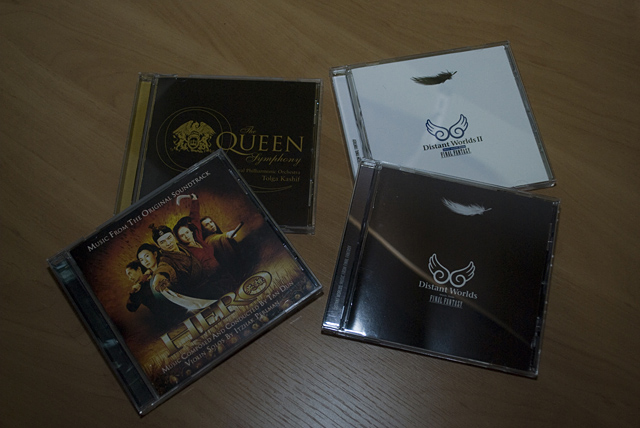 These CDs are the first CDs I have bought using the seller system from Amazon. It is like a second hand market place where amazon deals with the finances. The seller himself is responsible for getting the CD to me. Some CDs are ridicules cheap. Some are just a couple of dollars. The still need to be shipped: sending CDs to The Netherlands is around 6 dollars. Sadly not all sellers are sending CDs outside of the US. That is something to keep in mind. Â But it is very possible to get CDs for around 7 to 15 dollars in total! Which to me is very cheap. As long as the CD is ripable to audio files the condition of the CDs does not matter that much to me. Â Of the CDs I got this far, I only had one broken case. A
After buying a CD, it is preferred to write a small review about the transaction. That way it is easier for other buyers to see if the seller is trustworthy.
All in all, to me this is a very good alternative to buying digital albums from itunes.